Are you going to be our new hull cleaning partner?
A one-off opportunity to access the newly launched hull cleaner the SeaBadger Mk2 with a 4-month introduction period – free of charge!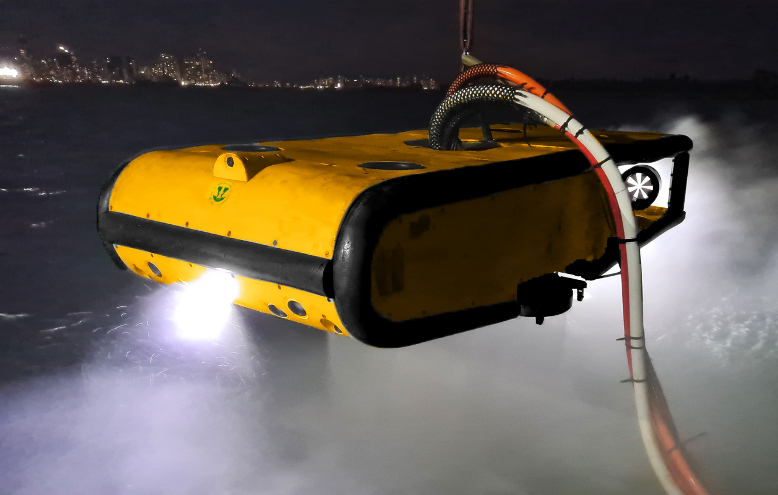 Introduction period
free of charge
This is a one-off opportunity to access the newly launched hull cleaner the SeaBadger Mk2, with a 4-month introduction period free of charge!
We are looking for the optimal launching partner, and offer:
• Full service, free of charge
• Free ship integration
This way we will get it into operation and get some track record and you get certainty that the product is what you require.
As our launching partner, we expect you to handle ship and crew costs, but you are entitled to the revenue from the cleanings in the trial period.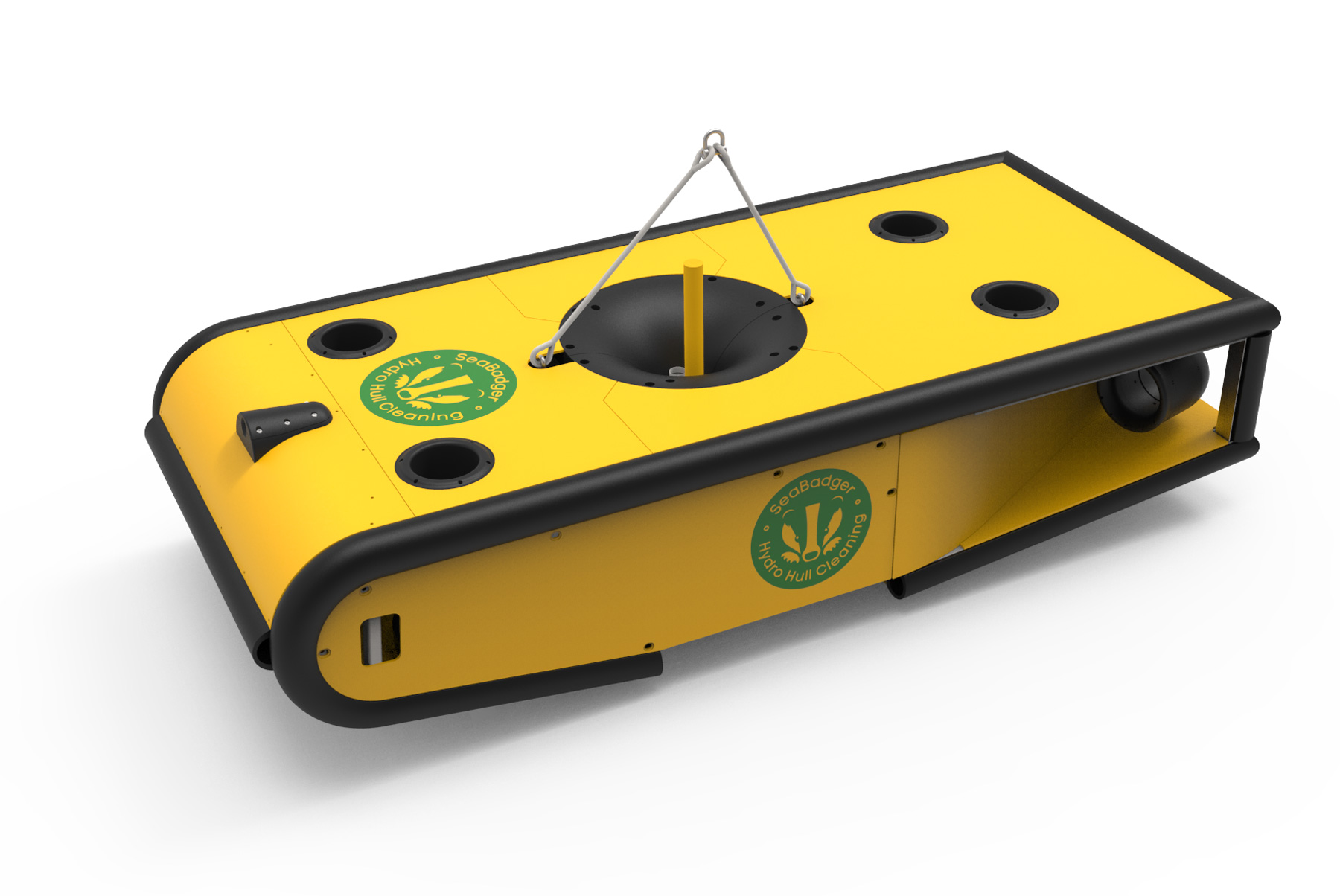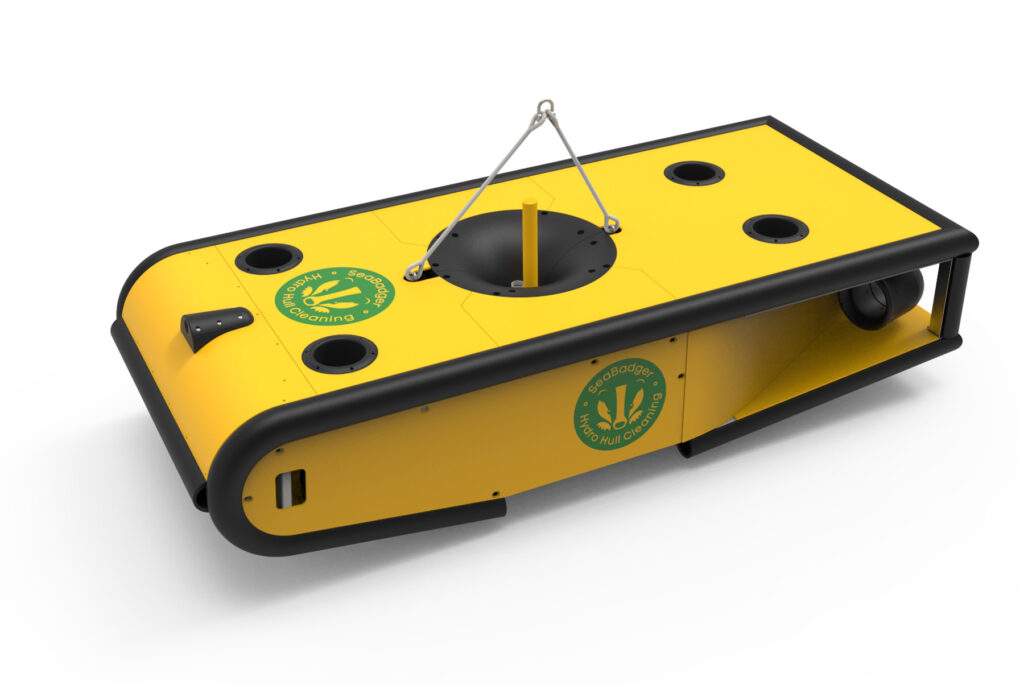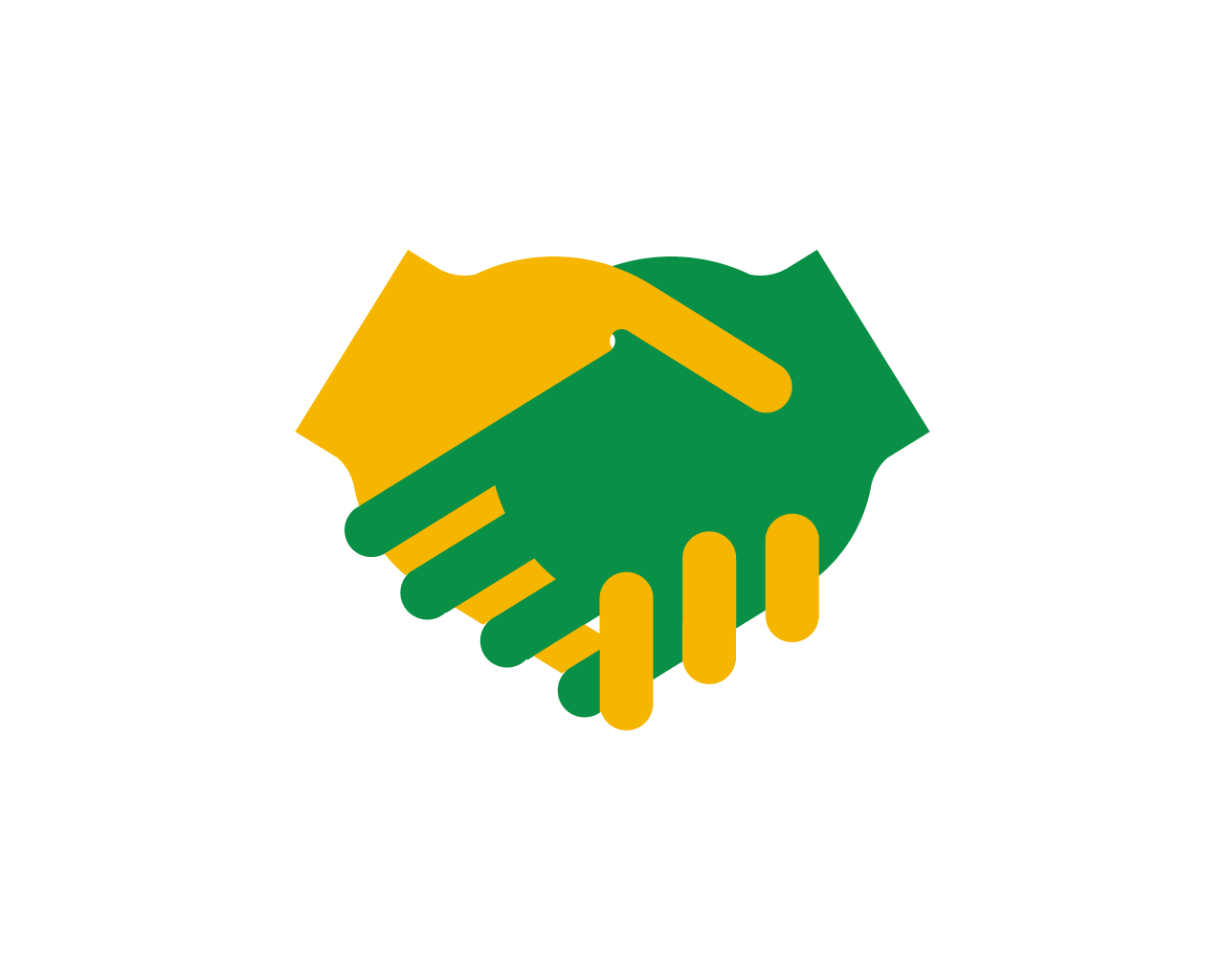 The launching partner we are looking for is an already established company providing in-water ship hull cleanings.
In order to guarantee full utilization of the equipment with a high frequency of cleanings, the partner needs to be an established and operational player in one of the busy hull cleaning harbors, like Algeciras or Singapore.
We are expecting a close cooperation to find the perfect support vessel, in order to utilize the Seabadger Mk2s' full potential as the most cost effective hull cleaning setup.
The Seabadger is already a proven technology, through the first generation's use in worldwide operations. But the Seabadger Mk2 is even better with numerous upgrades and improvements for faster cleaning and full fouling capture setting the highest standard in the industry. 
We imagine our optimal launching partner is located in Algeciras or Singapore, but we would like to hear from you wherever you are.
Fill in the form and you will receive an email within a day or two from our CEO Allan Nygård Bertelsen.
Benefits of the Sea Badger
Diver-less hull cleaning with ROV
Minimized impact on local ecosystem - fouling is recovered and disposed of responsibly
Brushless cleaning with adjustable water pressure for anti-fouling protection
Maximum cleaning speed 33m/min and cleaning width 1,2 meters
High quality industrial components means low downtime and tested to the extreme
Fouling and damage monitoring and full video feed available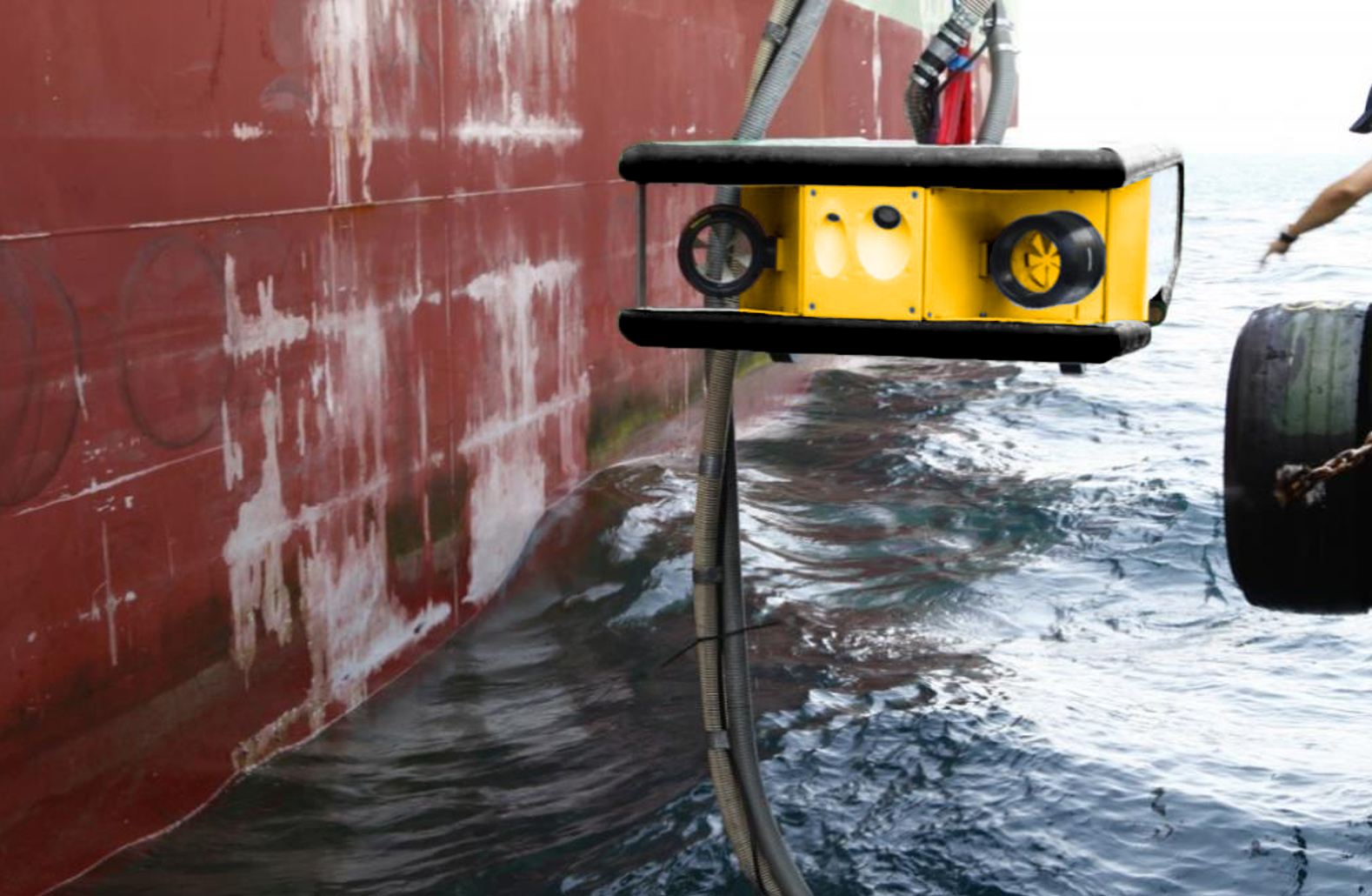 The SeaBadger cleans the hull in a minimum of time using rotating discs with high pressure nozzles.
Currently, we are testing our equipment in Panama with Svitzer. In 2021 we will begin producing the first batch whereafter we will find the right ports for this leading-edge hull cleaning technology.

UNITED NATIONS - SUSTAINABLE DEVELOPMENT GOAL 14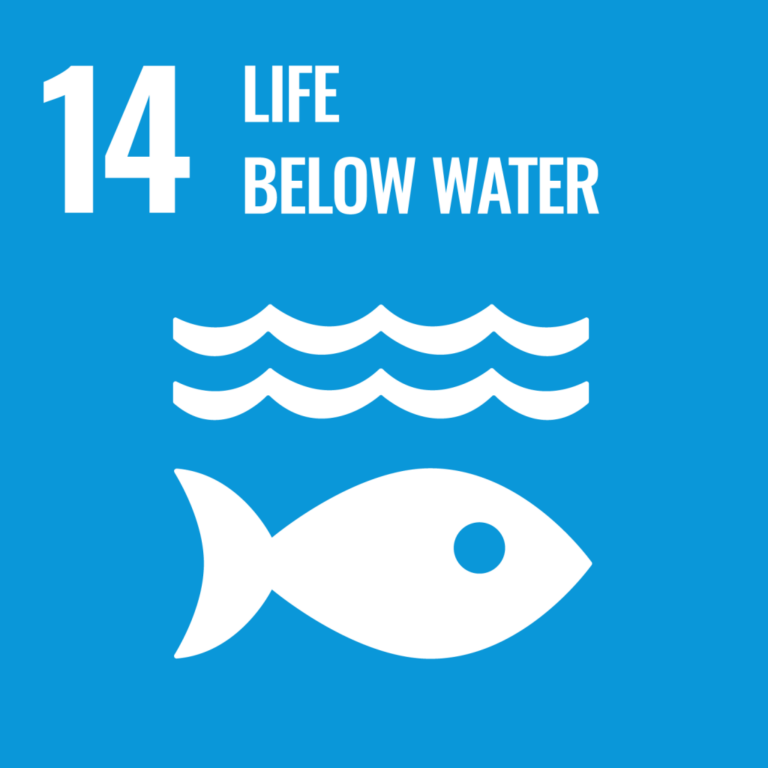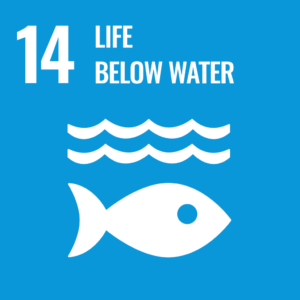 Goal 14 - Life Below Water
Conserve and sustainably use the oceans,
seas and marine resources
Goal 14 is about conserving and sustainably using the oceans, seas and marine resources. Healthy oceans and seas are essential to human existence and life on Earth. They cover 70 percent of the planet and provide food, energy and water.

The ocean absorbs around one-quarter of the world's annual carbon dioxide (CO2) emissions, thereby mitigating climate change and alleviating its impacts.
It is essential to conserve and sustainably use them. Yet, human activity is endangering the oceans and seas – the planet's largest ecosystem – and affecting the livelihoods of billions of people. 
Read more about Goal 14 here: Targets, Facts and Figures.
At Hydro Hull Cleaning, Goal 14 – Life Below Water, is more than just a cause we believe in; it's the core purpose driving the SeaBadger Mk2.<br>Our dedication to conserving and sustainably using the oceans, seas, and marine resources is ingrained in our mission. With the SeaBadger Mk2, we are passionately committed to making a positive impact on Life Below Water, ensuring a cleaner, more sustainable maritime future for all.
"Empowering Life Below Water.
A Cleaner Future for All"
Sustainable causes that IS meaningful to us
With a passion for clean shipping, we provide a safe and eco-friendly future for hull cleaning. Our initiatives and innovative eco-friendly SeaBadger Mk2 are focused around conserving and sustainably using the oceans, seas, and marine resources. 
Key environmental subjects we work for and care about:
Clean shipping
Decarbonization
Clean oceans 
Marine ecosystems
January 2021 BIMCO introduced the in-water hull cleaning with capture standard. An important step towards less emissions, cleaner oceans and diver safety
The answers to the question, "How might the roughness of biofouling and fouling-control coatings be related to full-scale ship resistance and powering?" is here discussed thoroughly. The state-of-the-art and novel experimental and numerical methods are  presented, along with the future directions in research on the issue.
Informative video on the revision of the IMO Biofouling guidelines – presented October 2020

After 10 years of cleaning ships, testing all available systems and methods, we finally found the perfect solution, the SeaBadger, simply
And the only ROV which can take all known marine growth, including severe hard growth, the only ROV which collects and brings the debris to the surface, we have successfully cleaned everything from Cruiseships in Bahamas and the Caribbean  to Tankers and Bulkers in the Pacific, with nothing but 100% satisfaction from us and all our clients.
Kjetil Solberg, Master Mariner and CEO, IMS Panama
"I had the privilege of ROV piloting the MK1 which now has been upgraded. Let my try to boil it down to a few words: A strong and durable product with some great people behind it"